Carroll County Arts strives to exhibit, educate and inspire creativity, imagination, and an appreciation for the arts. We have been a part of the community since 1993 with hundreds of people supporting the arts by volunteering and becoming members. This support has made it possible for Carroll County Arts to present many wonderful exhibits and to build a collection of art by local artists into an extensive visual art gallery and gift shop. Carroll County Arts also provides an outlet for the creative spirit of our community through classes and workshops and concerts. Just as important as the exhibits and art classes is the impact our non-profit organization makes on the community through its education and outreach programs. Whether you are interested in taking a class, shopping the gallery, attending a concert or sharing YOUR talents, contact Carroll County Arts and we will help you find where you belong!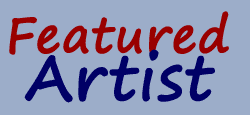 Carroll County Arts is pleased to announce the Featured Artists for September are Therese Cook and her daughter, Laurel Ehret. Therese does encaustic painting with beeswax and Laurel does encaustic photography with wax. Therese is an Arts Board member from Malvern and Laurel is from Cleveland.
The show will open Sunday, September 14th, 2014 with a reception from 1 to 3 PM at the Carroll County Arts Center, 204 West Main Street,Carrollton.
Admission is free and open to the public. Their work will be on display through the third week in October.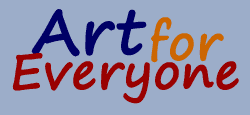 Art for Everyone will be scheduled for Thursday, September 18th for an encaustic demonstration by Therese Cook. Those attending will have the opportunity to try the encaustic technique. This is a free demo but registration is requested so there is enough material for all present to have a" hands-on experience." The Art for Everyone evening will run from 6:30 to 8:30 PM. Call 330-627-3739 to register for the demonstration.
The September Kidz Klass is September 20th at 10 AM at the Arts Center. The project is Autumn Leaves.
Now Accepting Mastercard, Visa and Discover!
Gallery sales! Event tickets via phone!
Hours of operation:
Monday, Tuesday & Friday:
10:30 am to 4:00 pm
Closed Wednesdays
Thursdays:
1:00 pm to 6:00 pm
(winter hours 1-6 pm except 3rd Thursday)
Saturday:
11:00 am to 2:00 pm except on Kidz Klass (3rd Saturday) open at 10:00 am
Closed Sundays